About
It's a Family Affair!
Shop for Unique Native American Style Handbags with the S Miranda Family.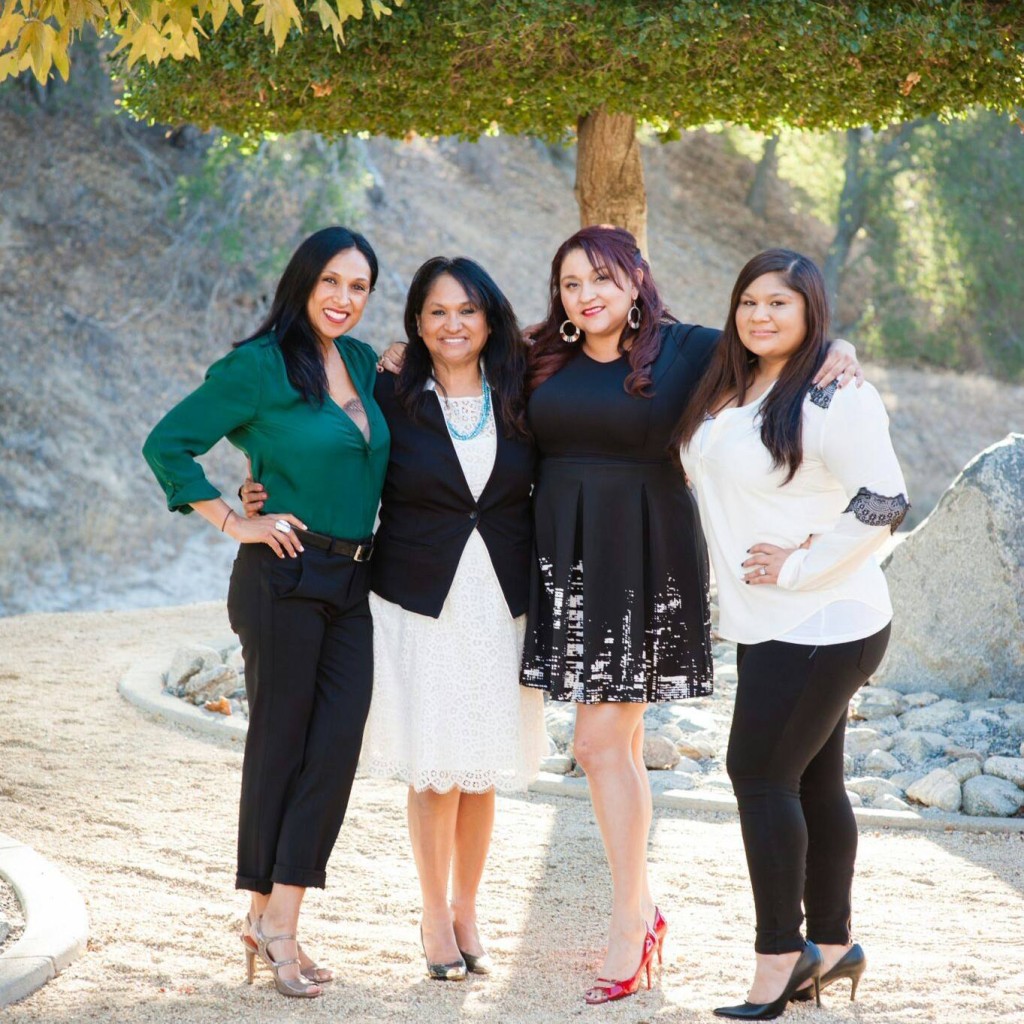 What started as a love for designer handbags and a idea to provide women with the affordable means of carrying that high fashion luxury purse at a monthly rental price, sparked a fond memory and inspiration of generations past. DR Rentals, the Miranda's initial business venture, began as an on-line rental startup offering designer brands: Burberry, Chanel, Dior, Gucci, Vuitton…at affordable prices with affordable rental agreements.
In the process of their everyday lives, the Miranda women recognized their niche. As Native women they wanted high-end luxury multi-use handbags and began their own designs. Thus the evolution to the versatile "large everything" style bag designed for easy travel as well as fashion. The adjustable satchel impressively doubles as a cross-body shoulder bag made of genuine leather and Pendleton™. Their fashion dreams became a reality!
Sisters, Darlene and Stella Miranda along with Darlene's daughters Alana and Leah inserted their individual personality, styles, and needs as the designs expanded. S Miranda currently offers a variety of sizes and styles designed by Native women on the go.
"I visited the Reservation often as a little girl and watched the elder women create toys, dolls, and beautiful quilts made of flour sacks and any fabric available," Darlene recalls. "As a sister, grandmother, and mother myself it's as important now as ever to share the inspiration and the Native touch."
As a multi-generational family of four Native American women, S Miranda Handbags offers custom made designer purses and clutches of genuine leather and Pendleton™. Each one-of-a-kind, each designed in collaboration as a family with respect for the Native cultures and values.